JACK HENRY
DEODORANT
Description
A clean, refreshing deodorant with zero synthetics that actually works. Our non-toxic formula was developed in-house and tested on professional athletes for supreme performance. Plant botanicals and bentonite clay absorb sweat and odor and the euphoric blend of Hinoki, Juniper and Eucalyptus oils keeps you smelling fresh. As with all JH products, there are no synthetics, alcohol, aluminum, or other toxins. 2.65oz
"It's amazing. My deodorant here on out. It actually stays throughout the day. Other natural ones I've used that hasn't been the case. I love it."
– Kevin Love, NBA all-star and Olympic Gold Medalist
KEY BENEFITS
48-hour protection ⟳ 

Absorbs sweat and eliminates odor

Goes on clean and doesn't stain

A euphoric, fresh scent
Formulated and bottled in Southern California using organic ingredients and sustainable fully recyclable packaging. 
FREE 2-3 DAY SHIPPING
Coconut Oil*, Beeswax*, Arrowroot Powder*, Baking Soda, Avocado Oil*, Bentonite Clay, Hinoki Oil*, Juniper Oil*, Eucalyptus Oil*
*Organic ingredient
How to: Apply 3-5 swipes to clean dry skin.
FAQ:
I smell even worse, what's going on?
This is totally normal! Your body will take 1-6 weeks to fully detox all the toxins from your old deodorant, that's what you're smelling. Most people notice the odor dissipate within 1-3 weeks.
How can I speed up the detox?
Drink more water. Check your diet - eats lots of clean, organic fruits + vegetables. Get sweaty and hit the sauna!
Why do my armpits feel tender?
Most likely, this is your body purging out the aluminum, toxins, and bacteria that was being trapped previously. This is normal.
I've developed a rash on my underarms. What can I do?
This can be typical during the detox phase as well and is most likely a reaction to the baking soda. We recommend cleansing your underarms with apple cider vinegar to bring the pH levels back to normal. This has been proven to help alleviate rash in most people.
Customer Reviews
Write a Review
Ask a Question
10/24/2020
Anonymous
United States
Amazing
I smell great. All day. Plain and simple.
10/23/2020
Anonymous
United States
Only Deodorant I Will Buy
After first purchasing the clay pomade, and realizing how great it actually worked I was eager to try their deodorant. I have struggled to find a natural deodorant that works and smells good. I tried this while hiking in the Rocky Mountains and couldn't believe how well it worked. It smells great and actually WORKS.. I can't recommend it enough, unless you don't like the smell of eucalyptus.... that is the major scent of it. But I'm sold, and will continue to buy this and their clay pomade. Well done guys.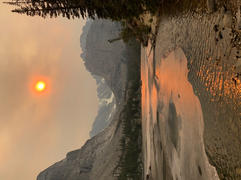 10/13/2020
Anonymous
United States
Great deodorant
I love the product. Will continue to keep buying. Way better than what you get off the shelves at Target or Walgreens.
10/13/2020
Blake S.
United States
Repeat Customer
I was a little skeptical at first given its natural ingredients. I hit the gym 6 days a week and work in an office (well, before Covid), so I need something strong enough to handle my sweat after a workout. This stuff works! It's not overbearing, so you won't smell like a flower or a middle school kid with too much body spray. Just a subtle masculine scent that completely cuts the BO of a tough workout. Will continue to buy.
10/13/2020
Jenny F.
United States
Pleasantly Pleased Lady Pits
I have been traveling the natural deodorant journey for so long without results. Despite new products over the years, one after the other failed to beat the sweat and funk at the end of the day. Often, I resumed use of commercial deo just to have something that works. I was hesitant to try another, but alas! Jack Henry works. No more sweat issues. No more stink at the end of the most stressful and active days. The scent is earthy and a bit masculine, but not overbearing in the least! I love it. I never post reviews, but this is worth the praise. Well done!